;
An Invitation to a New Culinary Journey at Amis St. Barth
19-Sep-2023
Michelin Starred Chef Jérémy Czaplicki Debuts As Le Barthélemy Hotel & Spa New Executive Chef
Le Barthélemy Hotel & Spa and Amis St. Barth are thrilled to introduce our latest team member, the first Michelin-starred executive chef of the island, Jéremy Czaplicki, excited to start his new adventure, starting October 28, 2023, "It is a sublime restaurant where authenticity and sensitivity intertwine in every dish, with a profound respect for the surrounding environment."
The culinary master speaks of his arrival in the Caribbean with a gleam in his eye.
"The people of St. Barts are so genuine, sincere, and hold such a profound love for the island they call home. At Amis. St. Barth, we are dedicated to serving our guests authentic cuisine crafted with all the attentive details and appreciation for the environment that surrounds us. I'm not one for creating simple dishes, I am committed to showcasing the richness of French cuisine. My cuisine is born from blending my memories with spontaneous inspiration that motivates me to keep creating exceptional dishes." says Jéremy Czaplicki.
Meet the Chef
Born in the North of France and raised in the South-West, he was attracted to the world of great chefs and gastronomy. After learning the ropes with Alain Ducasse in Monaco, the young, passionate chef joined the great concentration of Chefs in Paris, where he settled for some fifteen years. from the Tour d'Argent to the Sofitel Le Scribe Paris Opéra, before working for over 7 years at the Park Hyatt Paris Vendôme as Assistant Chef of the gastronomic restaurant le Pur. Leaving the capital behind for a new, sunnier challenge, he bounced back in the south-east of France, where he spent some time working for Relais & Châteaux. Since 2016, Jérémy has been Executive Chef at the Thalazur Hotel Bandol Île Rousse, where he earned his first Michelin star three years later at the restaurant Les Oliviers.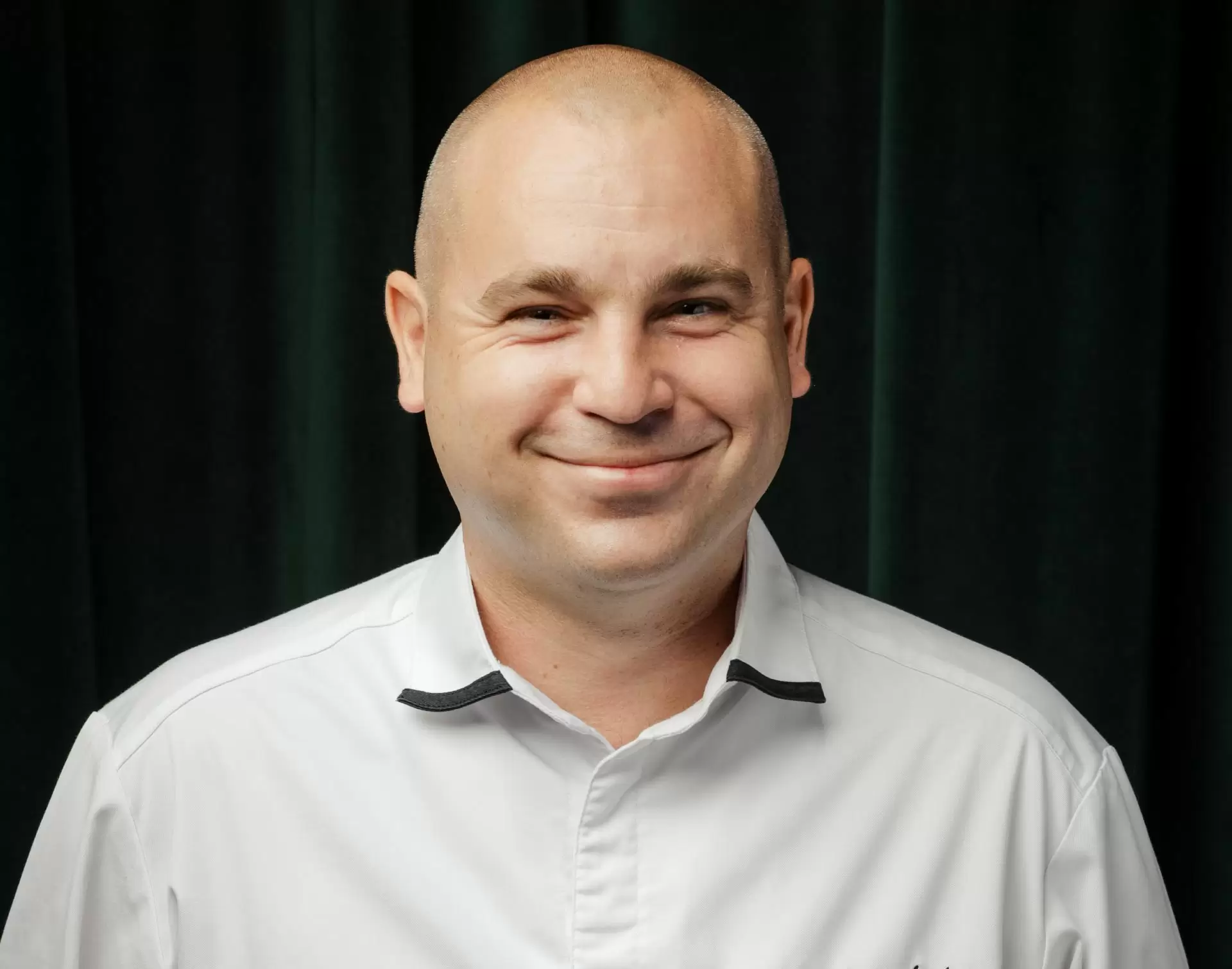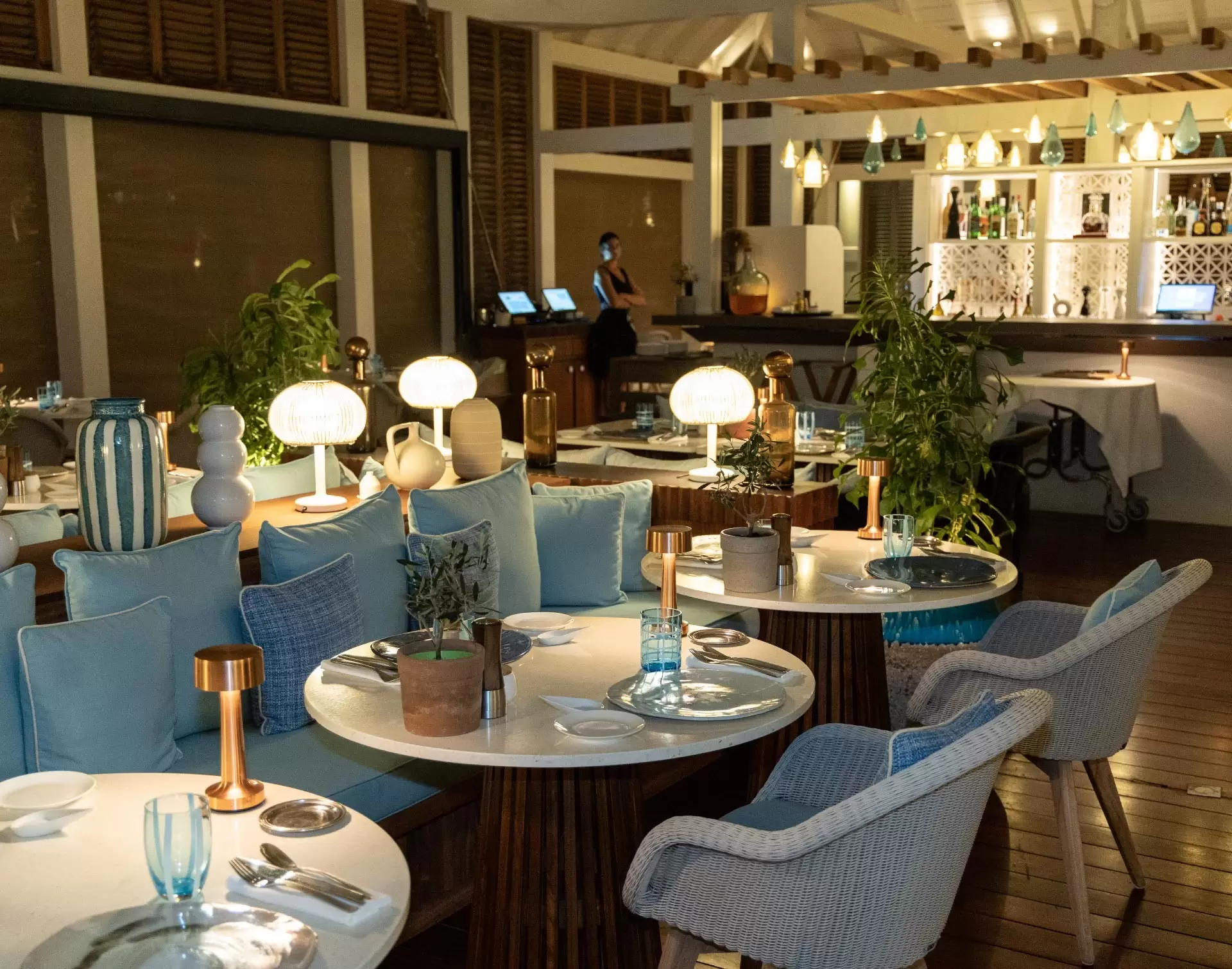 His Cuisine
Chef Czaplicki is determined to bring a new dimension to the gastronomic offering of Amis St. Barth. His passionate approach translates into a clear distinction between lunch and dinner, both in the choice of products and the artistic presentation of his creations. Jérémy's signature, rooted in the French Mediterranean, focuses on the selection and quality of ingredients. Here, producers and collaborators are equally essential heroes in the culinary narrative.
It is important to mention that Chef Jérémy's culinary identity, focused on the sea and vegetation, gives absolute prominence to the flavors of the environment. The freshness of the sea is reflected in standout dishes such as tuna, where creativity finds its playground in multiple forms of preparation. Even caviar, a symbol of luxury, finds its place in unexpected dishes, challenging gastronomic conventions.
As Chef Czaplicki takes the reins of Le Barth's culinary offering, he has only one desire: to reflect the values of the French art of living. His goal is clear: to share a unique dining experience that celebrates authenticity, passion, and respect for nature, all accompanied by the Michelin star that lights his path. At Amis St. Barth, Jérémy Czaplicki will not only cook exquisite dishes but will also weave a deep connection between gastronomy and the soul of the island, evoking the culinary journey of a lifetime waiting to be explored, allowing his star to shine in the magical bay of Grand Cul de Sac.
A Promise to a Gastronomic Sustainable Future
A gourmet restaurant today must be more than an exceptional culinary experience. It must be a beacon of consciousness, an advocate for the environment, and Chef Czaplicki shares this vision, embracing an eco-responsible perspective. In collaboration with Le Barthélemy Hotel & Spa, he is committed to ecological gestures such as water conservation and plastic-free environments. Additionally, he offers Zero Waste Cooking Classes, an opportunity for guests to join this vital cause.
More blogs.
All
Our Island
Our Hotel
Our Collection
Events