;
Burgundy vineyards, Couture Harvest's traditions and savoir faire
30-Nov-2020
Champagne Hospitality and Couture Harvest presents its vineyards in a world wide known wine region, Burgundy, France. Truly filled with history, Burgundy continues to inspire wine makers, wine lovers through traditional and always more personalized experiences.
From Pinot Noir grapes for red wines to Chardonnay grapes for white wines, Burgundy's terroir and "climat" give a famously particular taste to its wines, known as some of the best wines around the world until the date. The region counts 84 classified A. O. C. (Appellation d'Origine Contrôlée), controlled certification guaranteeing the wines original terroir, its production method following precise rituals and rules and the local and traditional savoir faire. Burgundy counts A.O.C's from Regional classification to Grands Cru a true certificate of authenticity.
"Climat" is the word used in Burgundy to name each vineyard plot, an elegant mix between each vineyard grape variety and savoir favor. Each "climat" has different geological, hydrometric and exposure particular characteristics. The grape of each "climat" is then separately vinified, with only grape variety, giving each wine its own personality. Burgundy counts 1000 different "climats" in the thin strip from Dijon to Santenay, each of which produces a wine with its own particular qualities.
Enjoy the experience learning about Denise Dupré and Mark Nunnelly, an American couple passionate about French art de vivre who acquired in 2017 the Domaine Belleville in Rully, the Château and Clos de la Commaraine in Pommard and created the same year the tailor made Maison de vins Les Parcellaires de Saulx in Meursault.

Domaine de la Commaraine, 8 centuries of wine growing history in Côte de Beaune
Thanks to a soil blessed by the geological conditions of millions of years ago, Burgundy's climats produce vines with a special flavor categorized into different appellations from the regional, village, Premier Cru and Grand Cru, which put Burgundy's wines among the most prestigious in the world.
Travelling along the route from Dijon to Santenay you can appreciate the beautiful landscapes created by the vineyards along the way and make a stop in the fabulous Côte de Beaune in the picturesque village of Pommard, where Domaine de la Commaraine is located.
Bought by the American couple of Denise Dupré and Mark Nunnelly, Domaine de la Commaraine and its Château has a rich wine producing history and dating back to the 12th century, with one of the most prestigious Premier Cru of Pommard inside its monopole, Clos de la Commaraine. A perfumed, generous wine, highly refined and well-balanced.
The Clos has been cultivated using ultra-sustainable techniques for several years and converted to organic farming practices in 2017. Biodynamic practices are being introduced progressively.
Domaine de la Commaraine's Château, whose history also dates back to the 12th century, is currently in the process of becoming a 5-star hotel with an underground spa in the middle of Burgundy's vineyards by Champagne Hospitality.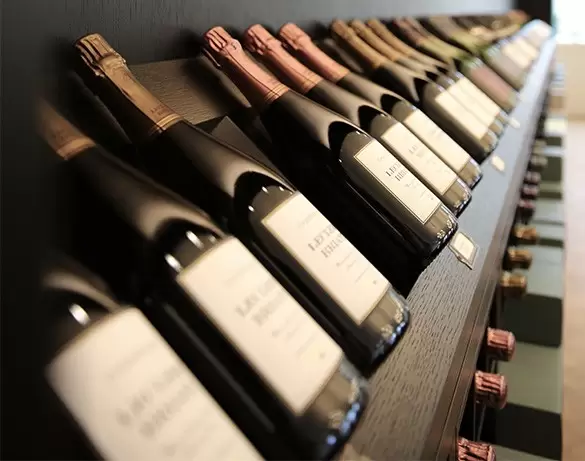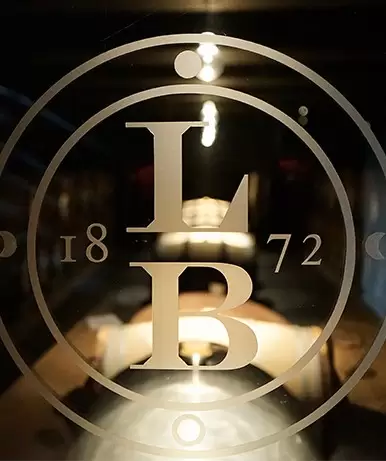 Domaine Belleville, vignoble en Côte Chalonnaise
About 30 km to the south, Domaine Belleville lays proudly in the Côte Chalonnaise. Located in Rully, a charming village with Gallo Roman ruins, Domaine Belleville was born in the early 1900s.
The estate operates 18 ha of vineyards in several villages and regions of Burgundy: Côte de Beaune, Côte de Nuits and Côte Chalonnaise such as Gevrey Chambertin, Chambolle Musigny, Puligny-Montrachet, Satenay, Mercurey and Rully.
Domaine de Rully offering a great range of white Premiers crus, thanks to its limestone climat, which give the Chardonnay a perfect terroir for a flavored wine.
Just as the Chardonnay vineyards in Rully stand out, the vineyards in Mercurey feature Pinot noir, where the Domaine has 1 red premier cru. The fine red wines cultivated here can be perceived with a pleasant floral aroma, lively and of an exquisite minerality. Mercurey's climat has a large geological diversity that can be tasted in the wines produced in this region.
Les Parcellaires de Saulx, a wine house for the best climats
Back in the Côte de Beaune, we find Les Parcellaries de Saulx in Meursault, a wine house, created in 2017, where grapes from all over the Burgundy region are vinified. Although its foundation is relatively recent, the name is the only novelty, as this wine house has had its foundations for more than a century. In addition, its techniques respect the long wine growing tradition in the region.
Besides the respect for tradition, Les Parcellaires de Saulx has a deep respect for the climate of each of the winegrowers from whom its grapes are bought. This house sells nearly 30 appellations from among the most prestigious climates in Burgundy, from the villa appellation to the grand crus. Each wine sold by Les Parcellaires de Saulx comes from a single climate, without blending the vineyards, so you can taste an exclusive climate in each bottle.
After the first vines were brought by the Romans, the Burgundy winemaking tradition has been established forever in this region of northeastern France to be claimed on the tables of European royalty for the quality of Burgundy wines. At Les Parcellaires de Saulx you can find and taste many of these great wines.
No doubt visiting the region and tasting the Burgundian wines will help you to have a wider vision of this rich region, it is certainly something you should experience.
More blogs.
All
Our Island
Our Hotel
Our Collection
Events