;
Join our zero-waste cooking classes
02-Sep-2022
It is no secret that all of us at Le Barthélemy are truly committed to our environmental beliefs and have been working very hard toward making the world a better place – from implementing paperless processes to supporting local businesses and much more. Our connection to our cause runs deep, and we want to share with you everything we have learned in the never-ending path toward sustainability.
We are sure our brand-new zero-waste cooking classes, created in partnership with the St. Barths Environmental Territorial Agency, are another step in the right direction. This is how we share our love for the island we call home, and combine it with the refined vibe of our lush beachfront resort. Alongside executive chef Vincent Gomis, you will experience delightful new flavors and discover creative ways to make the most out of everything you have in your kitchen.
Join us as we review this exclusive, educational, and tasteful experience, available only at the #1 hotel in St. Barts, Le Barthélemy Hotel & Spa.
Delve into the local market
First things first. In order to cook something, you shall have all the ingredients ready. Before entering the kitchen and getting all hands on deck, our skilled executive chef will take you to the beach in front of the hotel, where you'll get to meet local St. Barts fishermen and see their fresh catch of the day.
There, you'll be able to hand-pick your dish's central piece, supporting the island's market while you are at it. Together with the talented team of our recently renewed Caribbean-Mediterranean restaurant, Amis St. Barth, guests can get the hottest ingredients right from the source, and learn a bit more about how to reduce their impact when shopping. After all, it's a well-known fact that the best way to be responsible consumers is by going local.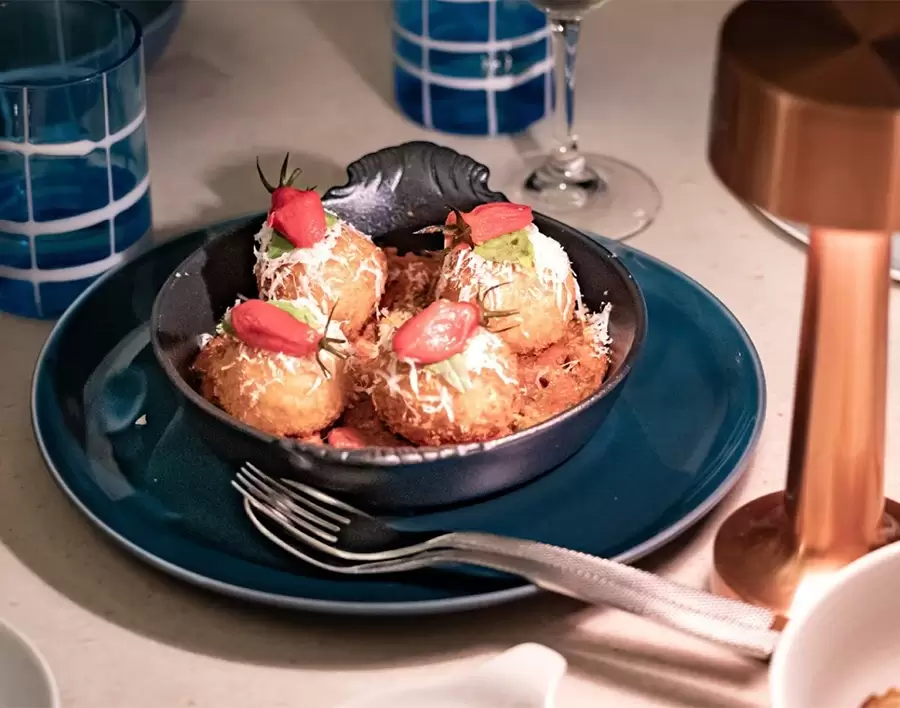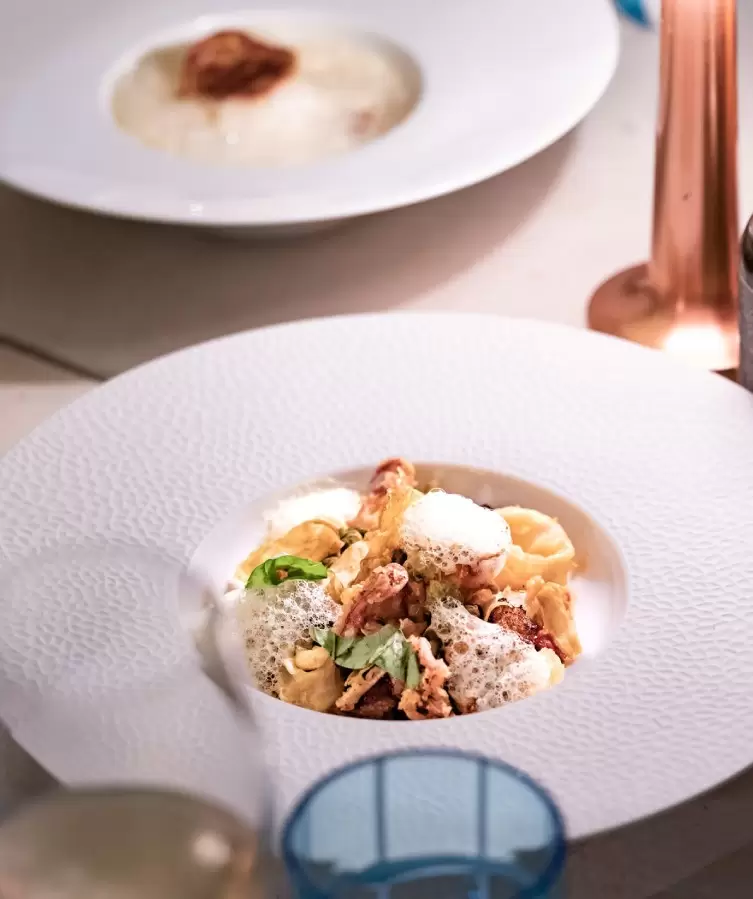 What's cooking, good-looking?
It's showtime! Once in the kitchen, Vincent Gomis and his crew will teach you all their secrets when it comes to zero-waste cooking. You'll be standing right where the action is happening, and learning how to apply environmental-friendly techniques to your dishes, using every single bit of food available – from making the most out of the pit and the peel to using compost for juices, dressing, and sauces, and even preparing tarama from the fish's roe.
The result will be a delicious, completely sustainable meal, where the original product is used in its entirety.
Our goal when creating this program was to inspire people, to show how to make a tasteful dish responsibly and ethically. We want to spread the word about the benefits of consuming locally and provide tools for everyone to make the most out of the ingredients they have. All of this, of course, with the signature touch of refinement that accompanies every single one of our carefully curated experiences.
More blogs.
All
Our Island
Our Hotel
Our Collection
Events