;
Meet the French West Indies: St. Barts local soccer team, sponsored by Le Barth!
22-Apr-2022
There is a very important day to mark every year on our calendars. On April 22nd, Earth Day takes place, to remind us the importance of being respectful and mindful of our planet, its needs and rights.
It is everybody's responsibility to treat the environment and each other kindly, patiently, keeping in mind that we are here not as rightful owners, but as co-habitants, living together with brilliant fauna and beautiful flora. All of us, everything, makes Earth the wonderful planet that it is.
Here at Le Barth, we never lose sight of our True North: respecting nature and supporting our community. That, we believe, is the only way to a sustainable future.
In celebration of Earth Month, starting April 22 through May 22, a portion of every booking at Le Barthélemy Hotel & Spa will be donated to St. Bart's environmental protection organization, the Environmental Territorial Agency (ATE), to help with sea turtle preservation, protection and maintenance for our fabulous Grand Cul de Sac turtle nursery—the place that 103 of our ocean friends call home.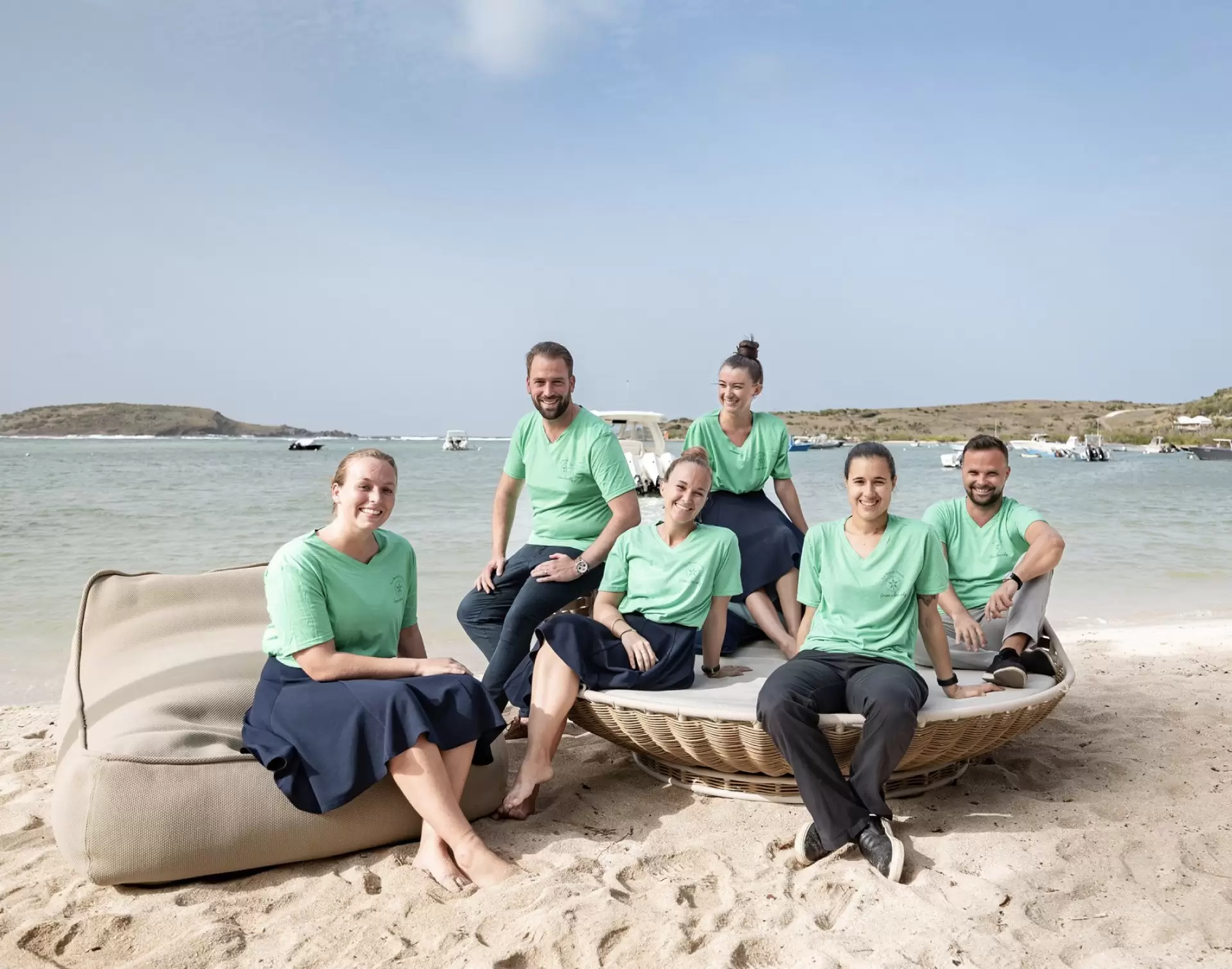 Le Barth's Sponsorships: go French West Indies!
This year, we have sponsored the uniforms of our local soccer team: French West Indies. We firmly believe that sports are an incredible way to build lasting bonds with those around us and to remain athletic and happy. A small dose of healthy competition is good for building character and to nurture cooperation, as well as a great way to entertain while being environmentally responsible.
On April 10, the French West Indies soccer team had an amicable match with the Arawak soccer team at the Stage de St. Jean. The event ended up with an 8 - 2 score, favoring the FWI.
As we cheered on every goal and remained on the verge of our seats, we couldn't help but celebrate that, beyond the amazing winning results, the most important thing that came out of the match was a tighter community and an evening well-spent surrounded by incredible people, enjoying the most beautiful sport in the world.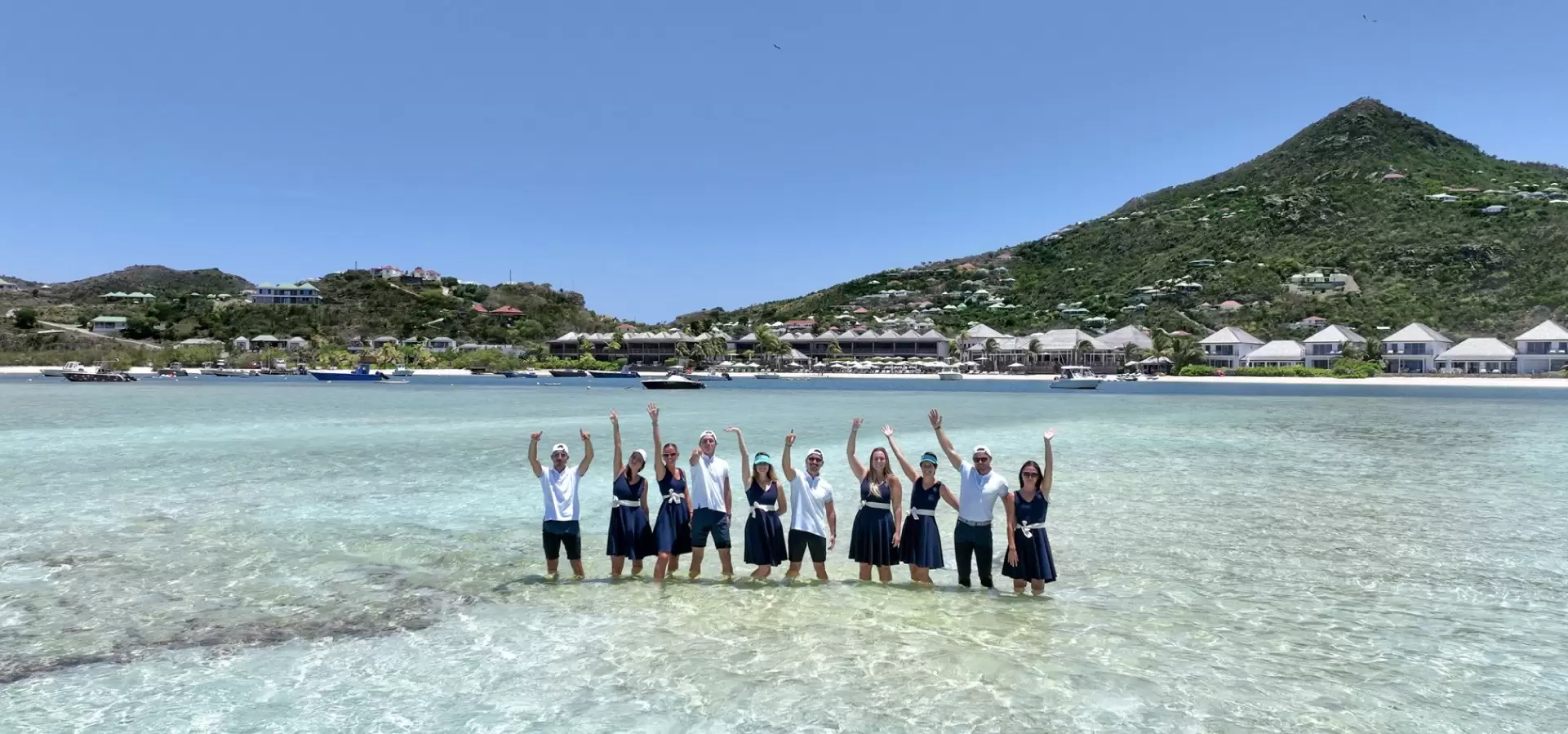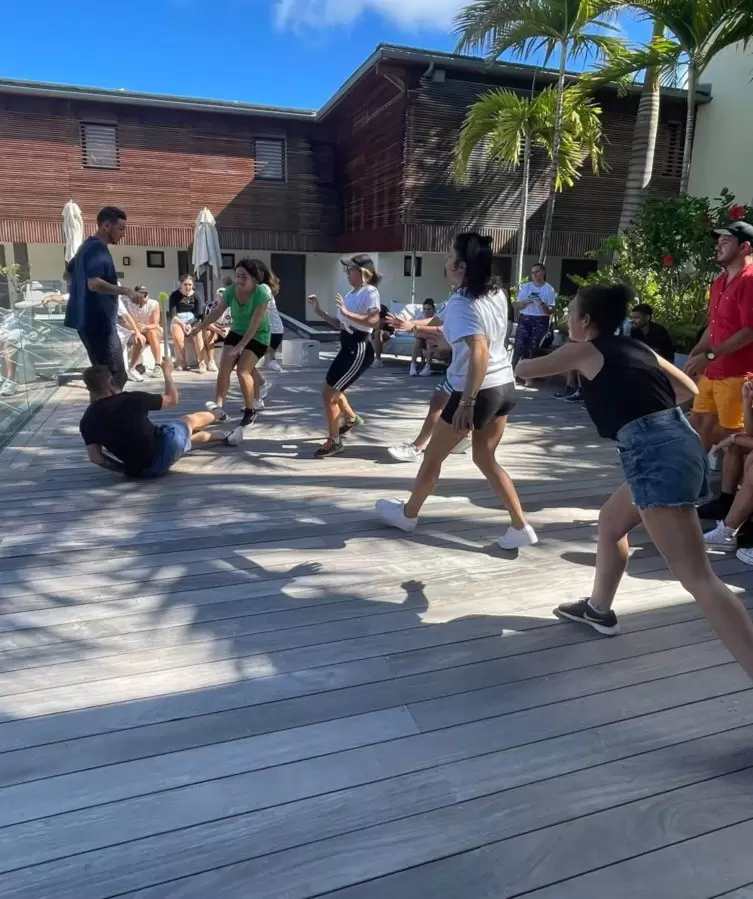 Local support, through and through
Supporting a local soccer team is only the beginning, of course. There are many more actions that we have taken upon us to be of assistance to our community, and to help the incredible people of St. Barts keep growing. From working with local fishermen and actively participating on the island's cleanups, to embracing low-impact architecture and carefully curating the flora of our gardens.
And we know there's still a long way to go, of course. Because the journey towards sustainability is a never-ending one, but one we are more than happy to be on every day. So stay tuned to read more on Le Barth's green adventure!
More blogs.
All
Our Island
Our Hotel
Our Collection
Events