Flight assistance.
To give you a seamless travel experience, our concierge team would be happy to assist with internal flights to St Barthélemy. We'd also like to introduce you to ow favorite airlines, listed below: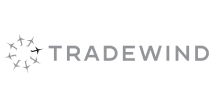 Tradewind Aviation
Tradewind Aviation provides personal air travel - both private and scheduled service - to St Barths. Tradewind has provided exceptional client experiences for over 20 years with their people, planes, and personal service.

JetLinx
JetLinx Clients will be provided with exclusive benefits and amenities, such as preferred rates and complimentary upgrades, among other special treats.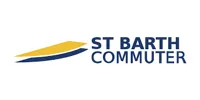 St. Barth Commuter
St Barth Commuter offers a scheduled flights service on the hereafter routes:
Flights between Sint-Maarten Princess Juliana Airport and St-Barts.
Flights between St-Martin Grand Case and St-Barts.
Flights between Guadeloupe and St-Barts.
Le Barthélemy Hôtel & Spa ne peut être tenu responsable en cas de retard, annulation de vols, perte ou retard de bagages ainsi que tout incident pouvant survenir durant votre vol.