;
Amis St. Barth is ready for the Thanksgiving Celebration
24-Nov-2021
You may have already heard about the recent inauguration of our main restaurant, Amis St. Barth, with an innovative Mediterranean concept that fuses both the distinctive flavours of said region with the multiple enchantments of the Caribbean, all in true French fashion.
Its new, fresh approach to cuisine is, of course, delivered by the very skilled hands of a select, professional group of cooks, guided by the vast expertise and overflowing talent of Executive Chef Vincent Gomis.
Today, we'd like to show him our appreciation. In fact, this whole article is all about him, about his career and the unique knacks he's brought to Amis, with a seasonal touch at the very end.
So, let's celebrate Executive Chef Vincent Gomis' originality together and discover the wonderful Thanksgiving menu he's created.

Meet Vincent Gomis, Amis St. Barth's Executive Chef
If you've stayed here with us before, then you're most likely well acquainted with Vincent Gomis' style.
His two seasons as Sous Chef at Le Barth, plus his vast culinary background Michelin starred restaurants and parisian palaces, promise a unique, tasteful experience.
–From Amis St. Barth.
Through his career, he's worked in many different places around the world, but eventually found himself captivated by the inherent beautiful ambiance and refreshing energy of St. Barts, and decided to make a home here on the island. His work, creative as it can be when talking about the culinary arts, is heavily inspired by these qualities.
He also knows how to create a solid team, as proven by the tight circle he is working with in Amis. On one hand, he cooks alongside Marie Cécile, his trusted second in command and life partner, since they're a happily married couple as well. On the other hand, we have Mathieu Oysellet, who has been working side by side with Vincent for the last three years.
With such a clear vision and strong means to execute it, in this new era for Amis, there's no-one else we'd trust more to guide us on the journey.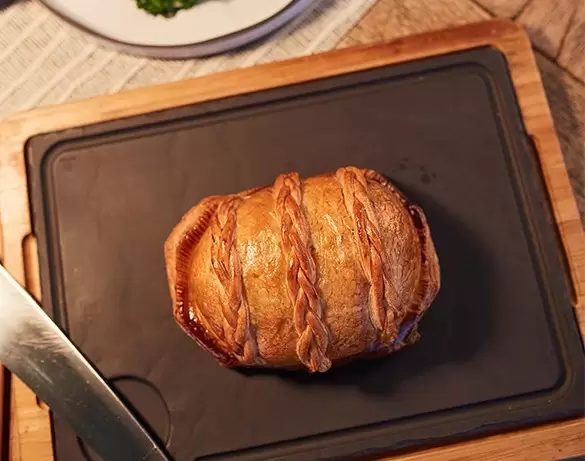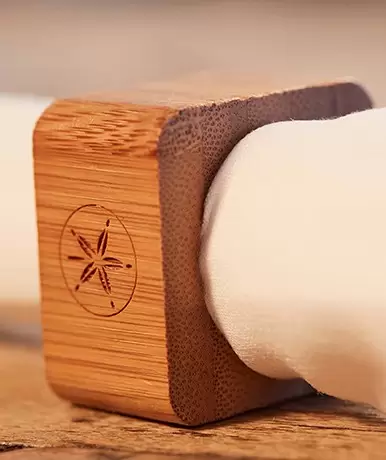 Thanksgiving menu at Amis St. Barth
This year, we're thankful for the incredibly talented and experienced team that brings its best to the kitchen every day. We're grateful that they have the skilled guiding hands of Executive Chef Vincent Gomis to lead the way, and we're also excited to share with you the incredible Thanksgiving menu they've come up with, perfect for the current festive season.
First, delight your senses with some exquisite Carpaccio sea scallops with cranberry dressing and sweetcorn cream; later on, enjoy some Hazelnut crusted poultry Zucchini gnocchi and chestnut, and let the night come to an end on a sweet note with a delicious Apple Pie.
Of course, that's not all there is to it. At Amis Restaurant, amazing experiences never cease. While dining, let your body feel the beat of live music and relish in the chill ambiance of the restaurant, all of it, clearly, shared with the best company.
To make a reservation, contact your Amis best friend by phone or WhatsApp at +590 690 52 33 18 or email us at contact@amisrestaurant.com
We're looking forward to seeing you again soon and celebrating Thanksgiving together at the #1 hotel in St. Barts, Le Barthélemy.
More blogs.
All
Our Island
Our Hotel
Our Collection
Events