;
Distinguished Soirée at the Polo Hamptons 2023: Le Barthélemy Present
22-Aug-2023
We find ourselves in a corner of the world where good taste and splendor dance in unison, where the cream of New York society gathers to celebrate the greatness of the sport of kings: Polo. In this sublime setting, on July 22nd and 29th, the exclusive Polo Hamptons 2023 event took place, of which Le Barthélemy was part.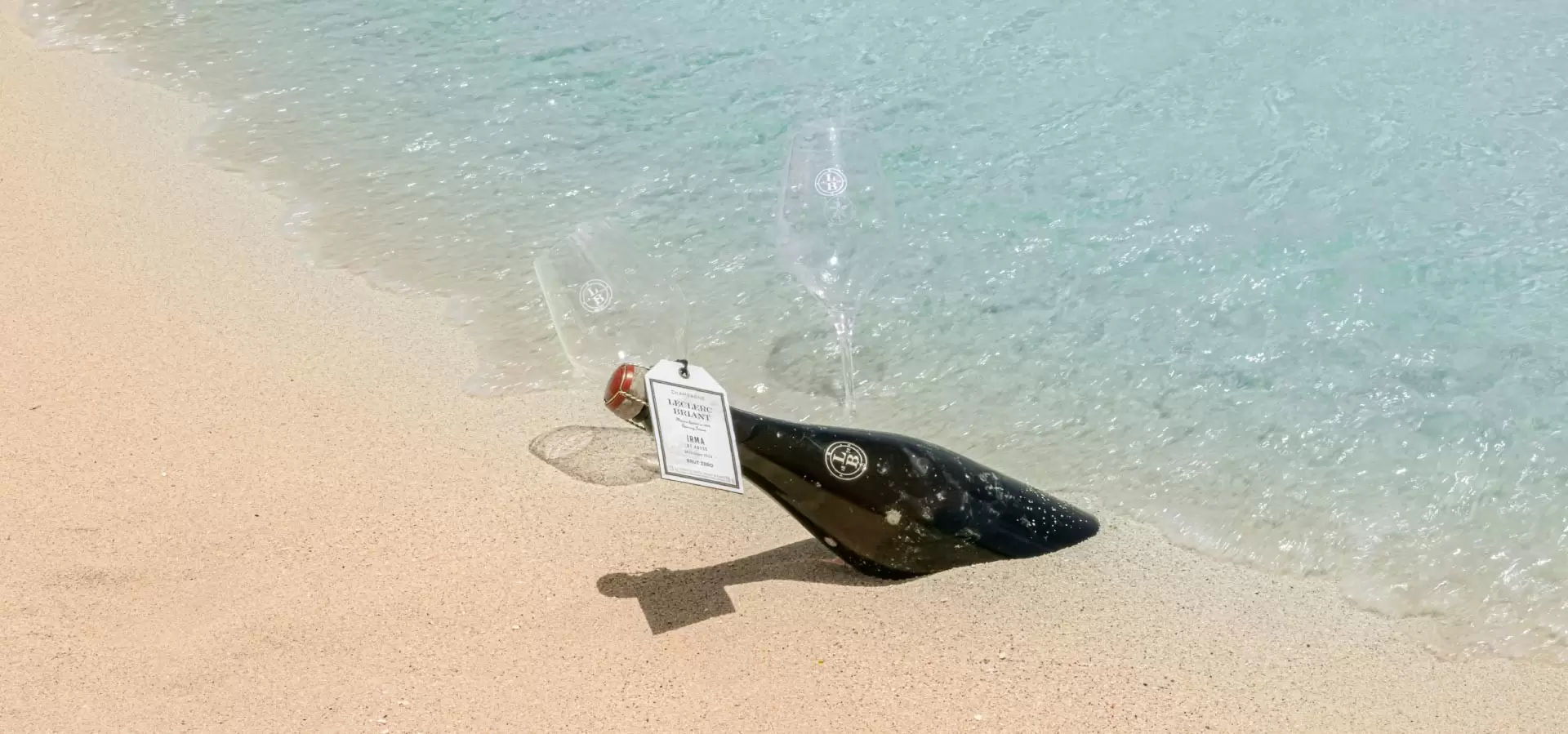 How Polo Hamptons 2023 was experienced
Eleven hundred people from different planet's latitudes converged in this sanctuary of equestrian sport to witness and delight in the skill and passion that emanated from polo art. A select group of attendees was entertained with gifts from Le Barthélemy Hotel & Spa, Le Barth Villa Rental, Champagne Leclerc Briant, and other selected brands.
Upon entering this grand event, guests were greeted by the glow of a champagne bar that promised to unleash the senses. Creating an effervescent symphony of bubbles and aromas that only Maisons de Champagne, such as Leclerc Briant, can offer, which rose to unimaginable heights.
But the above was only in eating; the distinguished attendees enjoyed unlimited access to an open bar and a cornucopia of exquisite treats, which unfolded in a dance of flavors, captivating the most demanding palates.
Amidst the vastness of the polo field, a little less than a dozen stands stood out with the splendor that only the most exclusive and prestigious brands can display. Here Le Barthélemy stood like a precious gem in a sea of beauty.
After the exciting match, the field stands on a stage where opulence and exquisiteness dance to the beat of the emotions that polo evokes. At the VIP tables, the lucky ones had the pleasure of unveiling exclusive coupons and portals to the possibility of winning unparalleled gifts designed to reward those who gathered at this celebration.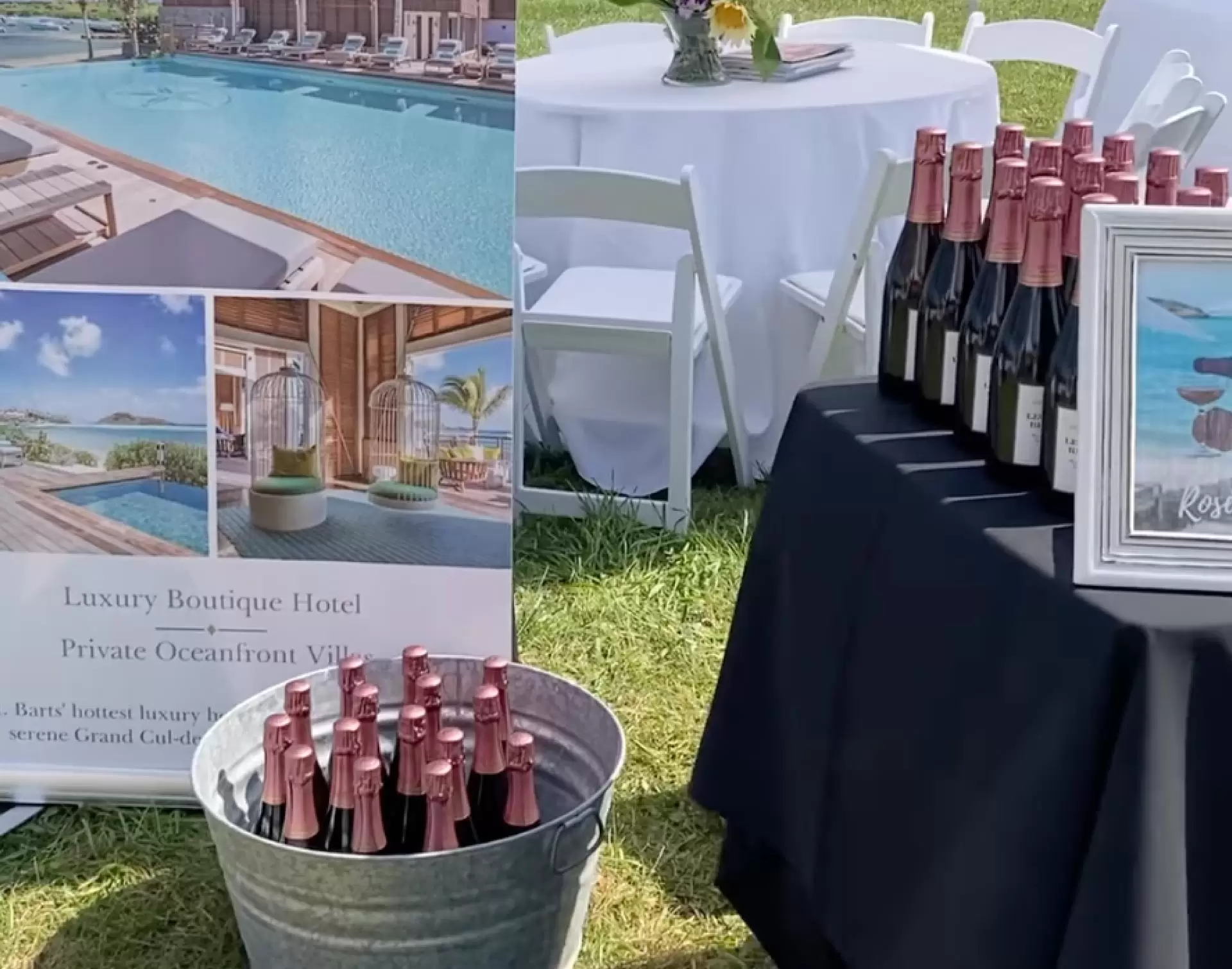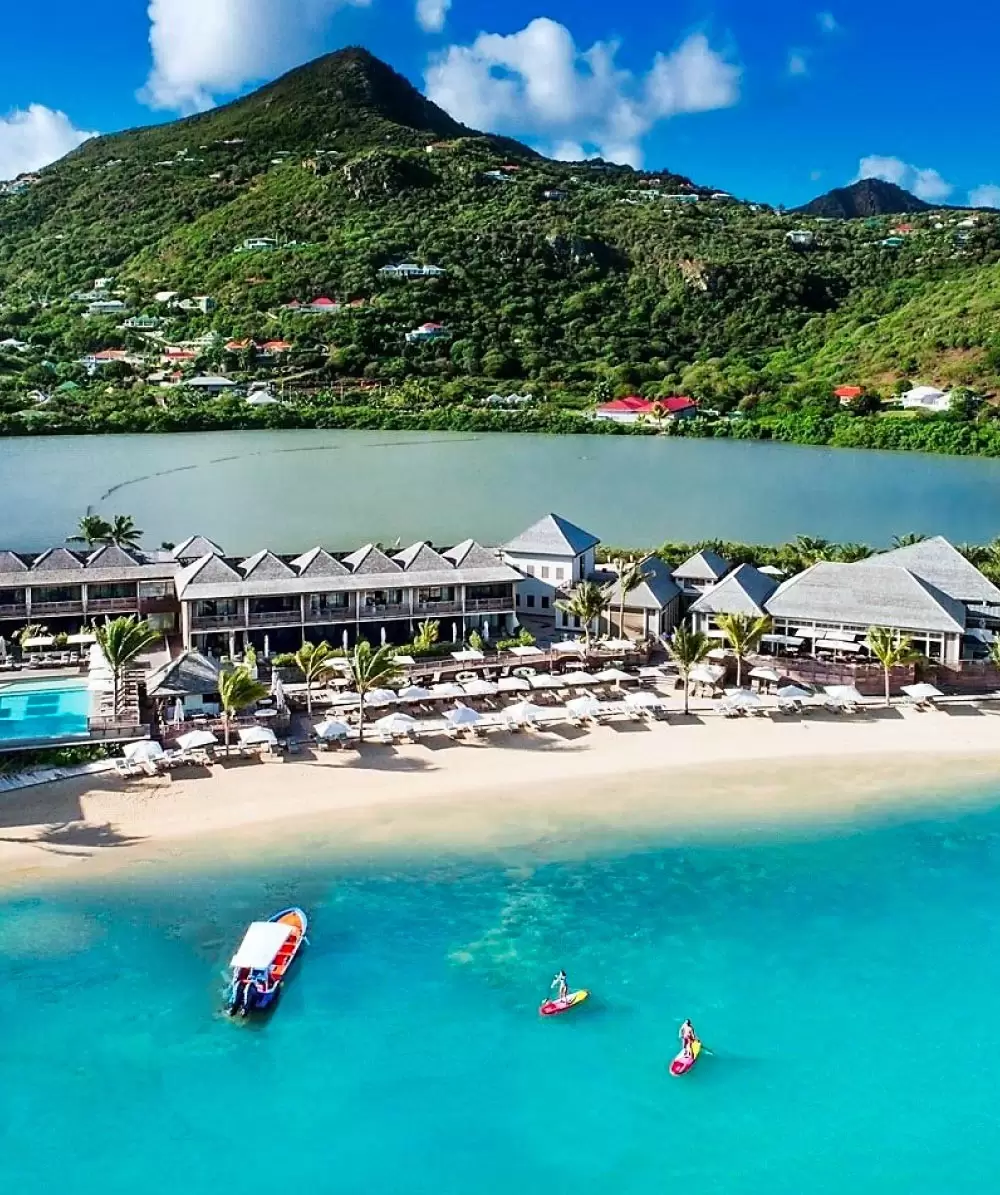 The Aesthetics, Subtlety, and Style of Le Barth
As the icing on the cake, Le Barthélemy presented each attendee with a gift bag that encapsulated the essence of luxury. Embroidered caps, fans, sandals, and beautiful purses echoed glamour in every stitch.
Although the feast of exclusivity did not end there, the night rose like a blanket of stars ready to grant the most exquisite dreams. A raffle, through a coupon with a QR code, would allow two lucky attendees to enjoy two nights of accommodation in our refined and fresh Le Barthélemy, located in the magical bay of Grand Cul de Sac in Saint Barthélemy.
Thus, in the Hamptons Polo 2023, Le Barth is the epitome of pleasure and sophistication. A place where the desires of the upper echelons become a reality and where the art of giving and receiving is taken to higher levels.
The curtain falls on the Polo Hamptons 2023 event, but the legend will live on in the hearts of those who witnessed its splendor. Adventurers of cachet, we await you to continue weaving this story of pleasure and distinction.
More blogs.
All
Our Island
Our Hotel
Our Collection
Events