;
St. Barth's Art Week 2021 is coming to Le Barth
15-Nov-2021
St. Barth is a unique island because of its unique offerings: breathtaking views and crystalline beaches, for sure, alongside adventurous experiences and fine dining options that overflow with flavor. Undeniably so, the island is the perfect destination, for whichever kind of trip or preference of the traveler. That includes, of course, those with a more artistic vision and interests.
Worldwide famous, this year's St. Barth's Art Week will be a photography expo, featuring 10 of the greatest names in fashion photography. The many events opening the artistic displays will be happening from November 23rd to December 2nd, in a series of exhibitions taking place in the best hotels of the island.
One of those locations, of course, will be our beloved Le Barthelemy, hosting no less than the closing expo until December 15th.
Join us while we share with you everything that is to come in St. Barth's Art Week 2021.

Photography: St. Barth's Art Week honored guest
Since men became men, art has always been around. We can even see it in cave paintings: that inherent human need of telling stories, of portraying the world as we see it, both individually and collectively, and sharing that vision. It's a testimony of community and creativity, a way of channeling what we feel and passing forward our knowledge.
It's perfectioning through history, the advancement of technology and chemistry, made it all possible so that, later on, humans were able to catch ephemeral moments and save them forever. Capture the beauty and the energy, the story behind that moment, for years and years to come.
Photography. This year's honored guests in St. Barth's Art Week.
Since 2019, the festival has become one of the island's top events for artists. It bestows upon us an unprecedented creative atmosphere that feels like breathing in shapes and colors, and represents a great opportunity for you to acquire unique pieces that promise to give your owns space that speck of color, light and life that only the magic of a professional lens in skilled hands can achieve.
St. Barth's Art Week is an exceptional opportunity both for artists and for attendees.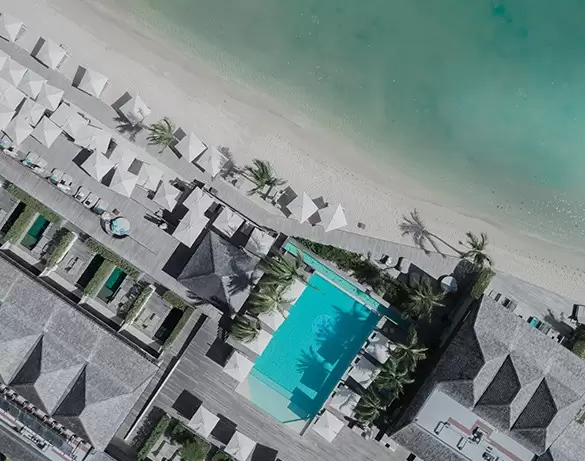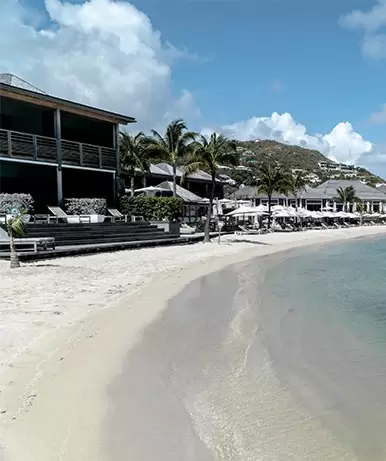 Fred Meylan at Le Barthelemy
Fred Meylan is a talented French photographer with more than 30 years of experience. Built from his debuts as a reporter and people photographer, his vision of Fashion photography goes beyond the purely aesthetic and offers something truly empirical.
"For this special exhibition, Meylan presents photographs which are –at their core– a celebration of the power and beauty of water, and its ability to soothe, strengthen, enlighten, and delight. Le Barthelemy is the perfect setting to house Meylan's images, as it is deeply connected to the relaxing and restorative spirit of the ocean."
– From St. Barth's Art Week website.
His careful narratives, and the contrast of sunlight in water, promise to take you on a soothing, refreshing adventure through the models' actions and the artist's eyes.
The exhibition will take place from December 2nd to 15th at Le Barthelemy Hotel & Spa, the #1 hotel on the island of St. Barths.
Access to the opening event is free of charge and includes a welcome drink. Since places are limited, we urge you to please register here. Remember, you can also book a table for dinner at our brand-new Mediterranean restaurant, Amis.
We hope to see you very soon and enjoy art together at Le Barth.
More blogs.
All
Our Island
Our Hotel
Our Collection
Events