;
Spa de La Mer at Le Barthélemy Hotel St Barts
05-Sep-2022
One of our missions at Le Barthélemy is to become a worry-free destination where you can feel like home. Our exclusive Spa de La Mer deeply commits to delivering a Haute Couture experience, seamlessly mixing elegant luxury and a peaceful atmosphere creating an oasis, a haven for relaxation and well-being.
As we prepare for the upcoming season, with Le Barth's reopening happening on October 28, we want to shine a special light on our spa – the only Spa de La Mer in The Caribbean! – by introducing you to our beloved skincare brand partner and sharing that the full Crème de La Mer treatments will be available at Le Spa from now on.
Crème de La Mer, the power of natural minerals
It all began when Dr. Max Huber decided to explore the wonders of our beloved ocean, with its kind saltwater and highly nutritious seaweed. After a laboratory accident that left him with severe burns, he embarked on a journey that would, years later, create a wellness legacy like no other.
By conducting 6,000 experiments in the span of 12 long years, Dr. Huber found a way to make the most out of algae through a fermentation process that gave way to The Miracle Broth™, the signature ingredient in all La Mer treatments, with marvelous anti-inflammatory properties that make your skin look clear, healthy, and lively.
Today, his brand is synonymous with beauty and bliss, and an exceptional experience with remarkable results: unseen strength, freshness, and elasticity.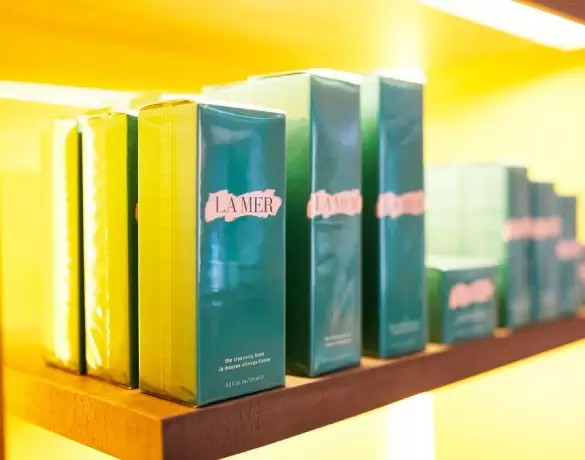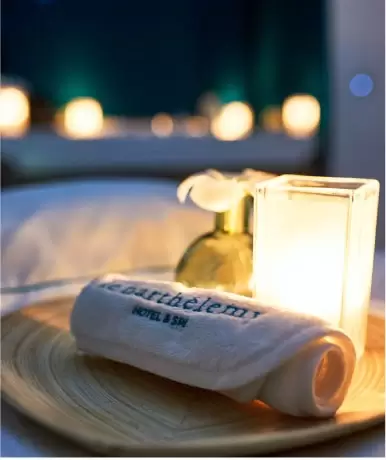 Le Barth has the only Spa de La Mer in the Caribbean
Our beautiful spa at Le Barthélemy happens to be the only Spa de La Mer in the Caribbean, and one of the few six all over the world. Here, you will find exclusive treatments focused on providing exactly what your skin needs, from a complete hydration experience to nutritional therapies and stimulating exercises strengthening the tissue.
We are especially excited about three signature treatments from the La Mer care menu that have just joined Le Barth's spa: the La Mer Detoxifying Purifying Facial, a smooth introduction to the La Mer way of life, the La Mer Genaissance Facial, an anti-aging treatment with incredible results, and the La Mer Eye Treatment, with the goal of reducing lines, wrinkles, and dark circles.
From the moment you step in, our dedicated and skillful team will take care of everything, setting up the perfect scenario for you to sit back and let go. Their expertise and perceptive nature allow for a spot-on recommendation on which treatment to take; whether you are looking for a soft facial or complete body treatment, trust us to get you exactly what you need.
Le Barthélemy and La Mer, together, provide unique wellness experiences that cater to your every need, inspired by the power of the ocean, in a seaside location with warm weather and even warmer service.
Exclusive La Mer products
With us, you can acquire your own La Mer products as well, as Le Spa has become the #1 source for Crème de La Mer products in the Caribbean, brandishing the most complete and exclusive catalog of ointments, treatments, and serums, including the complete Genaissance line, with its revolutionary anti-aging technology and refreshing nature.
If you want to know all about it, stay tuned! We will keep sharing updates and details on our renewed menu and some sneak peeks about all the upcoming surprises, soon to be revealed.
We can't wait to have you visit us once again, now to experience the wonderful world of skin and self-care Le Barth style on a Spa day with incredible La Mer products, exclusive signature treatments, and state-of-the-art facilities including a sauna, hammam, and vitality pools. Sunny St. Barts is waiting for you, and so are we.
More blogs.
All
Our Island
Our Hotel
Our Collection
Events