;
Read all about the LuisaViaRoma for UNICEF gala in St. Barts
19-Jan-2023
2022 was an amazing year, filled with incredible cultural events, heartwarming success stories, and magic all around, and to close it all off on the highest note, on December 29, our beautiful Caribbean island hosted the LuisaViaRoma for UNICEF winter gala, a charitable event that saw many of the most influential personalities altogether, toasting and donating to a better, brighter future for children.
Twice a year and for the past five years, Italian luxury online retailer LuisaViaRoma has worked alongside The United Nations Children's Fund –UNICEF– and the Red Sea International Film Festival to put together a spectacular auction in benefit of the bearers of the future: children from all over the world, with big hopes and even bigger hearts.
Andrea Panconesi, the CEO of LuisaViaRoma, even stated via an interview for V Man that, for him, acting from the heart, being passionate, is the main axis of everything, including these kinds of altruistic projects: "Philanthropy [is a passion], because it's something that you do out of your heart, and you do it because you are a human being."
Hearty, kind words preceding what was a truly beautiful night.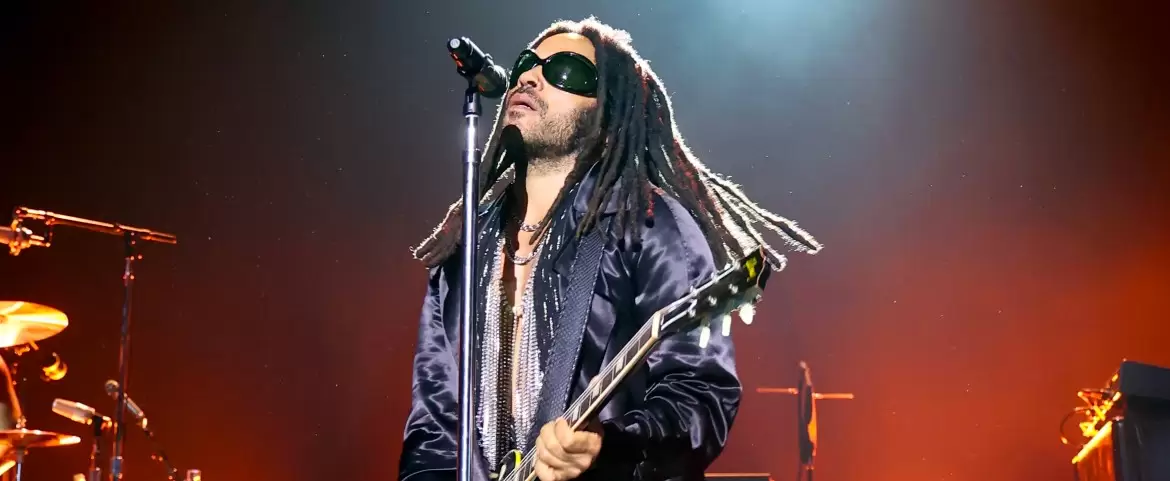 The 2022 LuisaViaRoma for UNICEF winter gala
This year, the evening began with artists, philanthropists, and socialites arriving at Emeraude St. Barth, a breathtaking beach located on the shores of the Baie de St. Jean, where the already well-known Emeraude Plage hotel, now being redesigned, will soon reopen its doors, brandishing a fresh new and sustainable concept carefully crafted by skilled French architects world-renowned for their sustainability projects working alongside an international environmental scientist experienced in St. Barts as well as specialized engineers, with the goal of becoming the most durable and ecological project in the Caribbean.
There, a dreamy venue decorated with soft blue lights, a monumental screen setting the mood by the stage, and candle-like table décor awaited patiently for the show to start.
While huge entertainment industry names, such as Karolina Kurkova, Rita Ora, Tobey Maguire, and even Leonardo DiCaprio himself, walked around, sipping sweet drinks and engaging in friendly chatter with one another, excitement over the night began to grow, and the air filled with a warm, positive, buzzing energy that could be felt all over the place.
During the cocktail hour that worked as a pre-game before the main event, some of the items soon-to-be auctioned were revealed. Amongst them were an absolute masterpiece by 11-year-old prodigious painter Andres Valencia, the King's –yes! Elvis Presley's– very own motorcycle, and Iranian artist Soraya Sharghi To Persian Hero, 2022.
As Naomi Watts, who delivered the opening statement, encouraged the partygoers to "dig deep" in their pockets, the donations started flowing, and by the end of the evening, as the excitement settled, a grand total of over $3 million dollars was raised, exceeding every expectation and officially turning the gala into a huge success.
To close off the night and celebrate, staggering performances by Lenny Kravitz and Drake filled the air with lively music and the best vibe.
The man, the legend, Lenny Kravitz, wore eye-catching thigh-high boots and leather pants – always staying true to his hard superstar style – and his repertoire included mega-hits like "American Woman" and "Dig in," now all-time classics to sing at the top of our lungs.
Then came Drake, with his always cool attitude, and as he performed on stage, the crowd rapped along to "Nonstop" and "SICKOMODE." Finally, everybody sang altogether to Whitney Houston's "I Will Always Love You," as per his request, to wrap up in the best way with a shared moment that reminded us all of the importance of coming together for a better cause.
More blogs.
All
Our Island
Our Hotel
Our Collection
Events