;
Revel in a wonderful Valentine's Day beach escapade
14-Feb-2023
Valentine's Day is a wonderful date that requires no introduction – with beautiful, colorful bouquets, sweet chocolate boxes, and cute little gifts carefully sparkled all over, it is in fact not just a date, but the date, that very day in which all of us do our very best to show our significant other just how much they mean to us, how our heart beats solely for them, how excited we get whenever we think about a future by their side.
February 14th is, by all means, an opportunity. It fuels our creative flame in a way that not many other festivities do, perhaps only tête-a-tête with Christmas or our very best friend's Golden Birthday, and few destinations around the world are as prone to romance as St. Barts is.
With its sun-soaked shores, ever-blue calm waters, and clear skies, our petite island is the perfect scenario for you and your significant other to indulge in the feeling, and experience a delightful Valentine's Day beach escapade alongside one another.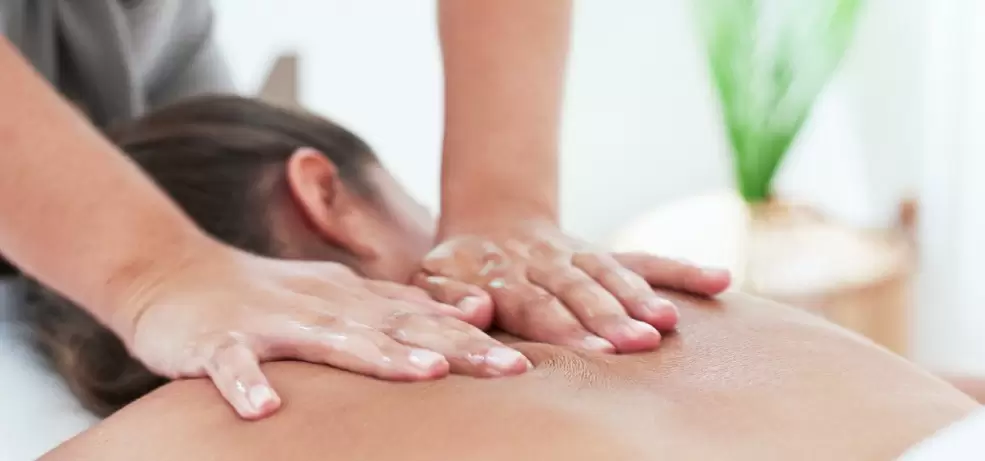 A lovely Valentine's Day beach fling: the complete guide.
What do you have in mind? A delicious picnic by the beach? An easygoing day spent sunbathing and resting? An adventurous date to explore all over? Whatever it is, our beautiful island will certainly deliver, and within its many shores, cultural hotspots, and charming gastronomic corners, you will find the perfect site to celebrate your love.
Gustavia, the capital city, is vibrant and lively all year round, with a brand-new surprise waiting for you at every turn. The harbor is perfect for an impromptu photo session, and atop Fort Karl, you will have incredible panoramic views of it, surrounded by nature and cute little red roofs, a must-see by all means.
Within its many boutiques and haute couture shops, you will find all kinds of luxury brands, such as Hermès, Dolce & Gabbana, Louis Vuiton, and many more, perfect for a small Valentine's Day shopping spree – you know, since St. Barts is a tax-free island. Maybe get an exquisitely designed watch for your significant other or a delicate bracelet, to give them during dinner, after toasting to one another.
You can even indulge a little bit and take your Valentine's Day beach escapade to a whole another level, trusting the tailor-made experiences of the #1 resort in the Caribbean: Le Barthélemy.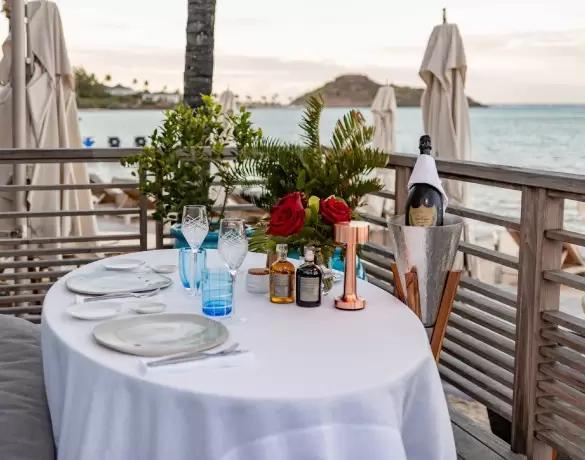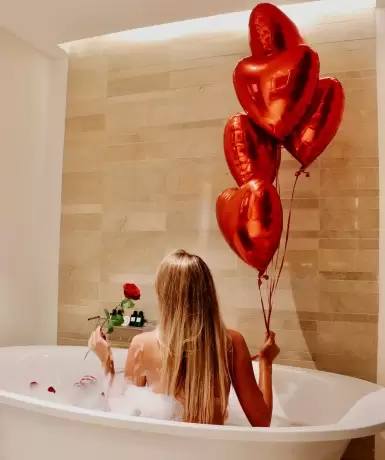 Valentine's Day at Le Barth.
For starters, let's set the mood with an unhurried seaside breakfast – the rhythmic coming and going of the waves as your personal soundtrack, and all kinds of delicacies delivered directly in your room, a "Petit-Déjeuner" with a very French touch for you to enjoy in your own private terrace, feet in the sand.
Then, ask your Haute Couture Concierge to book a private boat excursion, an intimate, thoroughly charming moment just for you two, with endless blue all around and the sun softly caressing your skin. Enjoy a half day, a full day, or a sunset cruise aboard our Boston Whaler 35ft, and sail through the Grand Cul-de-Sac lagoon and beyond.
Upon your return, head straight toward Le Spa and indulge in a Romantic Rendez-vous, a date by the vitality baths, with a delicious glass of Champagne in hand, and a revitalizing exfoliation session waiting for you afterward, with exquisite fragrances deeply alluring your senses.
The night is coming, and it's time to celebrate the love on the W.T.F Rooftop Bar with champagne and live music.
Finally, to top it all off with the sweetest cherry out there, treat yourselves to an exquisite dinner at Amis St. Barth, where the flavors of the Mediterranean seamlessly mix with traditional French techniques, offering dishes that defy all expectations – true culinary masterpieces made with love and attention to detail.
Our Love table is a must, enjoy at a privet table on the beach with a tailor-made 3-course menu by Vincet Gomis, 2 glasses of champagne, and more surprises, book here your romatic dinner.
Revel in something truly wonderful and let the romantic vibe of sunny St. Barts take over. Enjoy Valentine's Day like never before right by the beach, with the soft breeze and warm sunlight all around.
More blogs.
All
Our Island
Our Hotel
Our Collection
Events